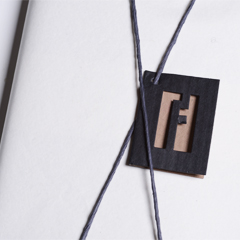 You can order the
publication Coats of Arms
of the Book Trade at:

Fontana Publishers
Steegstraat 12
NL-6041 EA Roermond
Telephone 0(031)475 350 659
e-mail: info@fontana.nl

ISBN 978-90-75084-00-9

Price: 24,- euro
plus shipping
(shipping:
NL: 1 ex 1,95 euro
EU: 1 ex 4,50 euro
World: 1 ex 4,75 euro)

You can order by e-mail



Coats of Arms of the Book Trade (English)

Concept, text and design: Joep Pohlen

Publication about coats of arms of the book trade based on the book from Hugo Gerard Ströhl "Die Wappen der Buchgewerbe", published in 1891 in Vienna, Austria. This publication is issued in a limited edition of 250 copies, numbered and signed by the author Joep Pohlen.
The foilstamped cover, booklet and inserted cards are designed with several paper stocks and finishes. The cover is made ​​of 325 grams Cairn Board in the color Sapphire and is foilstamped in two colors. The image on the front shows the coats of arms of Gutenberg and that of Albrecht Dürer. The inserted cards are printed on Chromolux Pearl.
The belly band is made of Japanese Yuzen Washi paper that is manually screen printed in a geometric pattern in gold. The band is is not glued and easy to refit. The binding is singer-sewn by Tedje Pohlen (www.boolieq.com) and foil printing is done by Finishing Touch (NL)

Content
After opening the cover a booklet appears with an interpretation of the text of the original edition from 1891 with many supporting illustrations in black and white and all nine original coats of arms that are reproduced in color. The storage folder under the booklet contains 6 cards with the coats of arms from professions that are still existing today and are used on a regular base. On the back of each card a brief explanation about the design of the coat of arms.

The publication is packed in silk paper and bound with Finnish paper cord and finished with a duplex paper card with a die cut Fontana logo.

An exclusive gift for yourself or someone else …

150 x 108 mm, 16 pp. with 6 cards inserted.